New Year, New You! 5 Ways to Refresh Your New Year
I'm always looking for creative and innovative ways to improve the sweetness and quality of my life; mind, body and soul. Through the years I've come to realize that the easiest journey to feeling refreshed and energized is most sustainably achieved through mindful dedication and simple daily habits. Below are a few of my favorite tips and mindsets to rejuvenate and refresh.
Give Yourself a Luxurious Escape.
   Few would deny that at the end of a long, hard day, sliding into a comfortable bed outfitted with soft, smooth sheets that pamper your skin is one of life's greatest pleasures. After all, you spend nearly a third of your life between those sheets, so taking the time and effort to truly cultivate a comfortable bed that's a respite from the world is a gift to yourself. This new year, start with the basics by treating yourself to superior quality sheets, keeping in mind that it's not solely about the thread count – it's about the materials, weight and weave, too. Look for high quality cotton sateen and microfiber. These materials are known for their softness, durability, lack of pilling, and wrinkle-free finish. They won't shrink, either, so no need to size up or worry if they will still fit your mattress after washing, and they are also resistant to dust mites, a plus if you suffer from seasonal allergies or asthma. And why stop at white? You can find all colors of the rainbow to mix it up and match your personal style and decor.
Start Saying YES!    
This goal needs represents the need to get out of your comfort zone. Literally, say "yes" to all of the invitations life extends your way. You'll be amazed at the many new ways it transforms your connection with yourself, family and friends, your community, and your world. Starting now, say "yes" to new hobbies, try new foods, new styles, quirky plays, blind dates, sunrise hikes, dinner invitations, volunteering… basically anything you may normally dismiss for no genuinely good.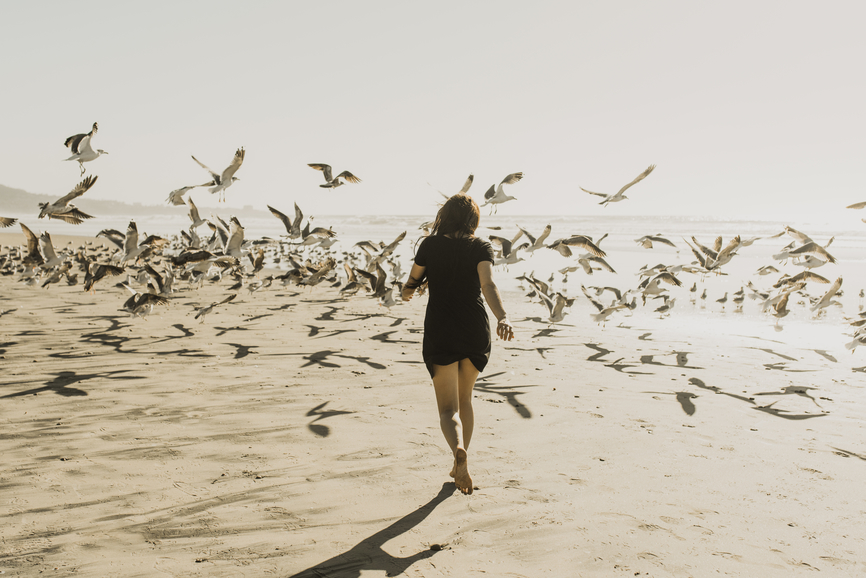 Start Saying NO!
   Balance is imperative when it comes to your work, social and personal times. Complimenting the above tip to say "yes," is a healthy reminder that it's perfectly ok to say "no." There is nothing wrong when it comes to declining something in order to prioritize self care. Embrace an awareness of when you feel stretched a bit thin. On every list of New Year's resolution ideas, there should be the commitment to some personal R 'n' R—instead of another obligation. Plus, making sure you're refreshed and well-rested thanks to taking these necessary breathers will make your "yes" times all the more vibrant.
Prioritize Sleep.   
The most imperative item in rejuvenating your mind, body and soul is making sure you are getting enough sleep. By prioritizing sleep, we give ourselves the foundation of a healthy lifestyle, which helps us remain energetic, focused, creative and clear minded during the day and in turn are able to lead our best lives. While there is no definitive recipe for success, one thing we do know, is that we perform at our best when we are well rested and feeling fresh. Take a critical look at your sleep environment. Are you waking up in the morning refreshed or exhausted? How does your body feel after getting out of bed? If you're physically feeling less than chipper when the alarm goes off, it's time to reevaluate how you're sleeping. Perhaps you're due for a new mattress or firmer pillows. If you're chilly at night or a little too warm, new sheets or comforter could be the answer. Bringing mindfulness into your sleep habits will help ensure you're able to get the refreshing sleep you need to be the best you.
Learn Something New. 
  In our modern, electronic, social media-obsessed time, it's so very easy to zone out and let technology take the lead. If we aren't making a conscious effort to mentally stimulate ourselves,  it's all too easy to sleepwalk through life. This year, challenge yourself with a New Year's resolution idea that gives your 'mental muscle' a workout, remembering  that our brains are incredible sponges at every age, ready and willing to absorb new information! Take a class. Refresh your math skills. Learn a new language. Figure out how to play chess. Try reading a book on quantum physics, just for kicks. Get trained in a trade. Your brain will certainly thank you for the grand adventure and reward you in other areas of your life.