Eternal Mattress
NO RISK 90 Night SLEEP TRIAL! The Eternal Mattress is expertly designed with a combination of four unique layers of premium foam that work together to create an ultra plush but supportive and firm sleep experience. Wake up refreshed and be ready for the day. Say goodbye to restless nights, tossing and turning. Your perfect days await you! LOW FINANCE OPTIONS AVAILABLE!
Read More
Features & benefits:
Open cell foam layers for enhanced airflow and breathability. Premium 4lb. density foam for superior motion control and stability
Like you're sleeping on a cloud
Contouring pressure relief top foam layer
Use on a sturdy foundation
Made in the USA
WASHING
The Eternal Mattress is specifically designed for easy care.
Spot clean as needed with warm water and gentle detergent.
Use of a mattress protector is recommended and will make caring for your mattress even easier.
| | Width (W) | Length (L) | Height (H) | Weight |
| --- | --- | --- | --- | --- |
| California King | 72" (182.88 cm) | 84" (213.36 cm) | 12" (30.48 cm) | 97 Lbs |
| King | 76" (193.84 cm) | 80" (203.20 cm) | 12" (30.48 cm) | 96 Lbs |
| Queen | 60" (152.40 cm) | 80" (203.20 cm) | 12" (30.48 cm) | 76 Lbs |
| Full | 54" (137.16 cm) | 75" (190.50 cm) | 12" (30.48 cm) | 66 Lbs |
| Twin | 39" (99.06 cm) | 75" (190.50 cm) | 12" (30.48 cm) | 56 Lbs |
"Our Eternal mattress is comprised of 4 layers of premium foam. Breathable open-cell foam: The top 2" layer is a patented premium Serene® foam designed with breathable cells that allow airflow for a cooler nights sleep. This self-adjusting yet supportive foam provides pressure relief and reduces motion transfer for comfortable, restorative sleep. High-density memory foam: The 3" high-density center layer is a premium 4 lb memory foam that delivers additional support and comfort. Transitional foam: The transition 2" foam layer provides additional stability Durable Base Support Foam: The 5" premium foam base provides a supportive, firm layer to sleepers of all sizes, giving you the perfect amount of support to prop your body up and not sink into the mattress."

Our Eternal Mattress is 12" (30.48 cm) high

"The Eternal Mattress is sold separately from our Eternal Foundation (sturdier box spring). To ensure the longevity of your mattress, you will want to use sturdy foundation. Our own Eternal Foundation can be purchased as an add on when checking out. We recommend using one of the following if you do not purchase our Eternal Foundation: A solid box spring / foundation A solid platform A slatted base"

We purposely designed all of the layers of our Eternal Mattress to significantly reduces motion transfer so you don't feel your partner (whether human or furry friend) move or get up in the middle of the night.

We're pretty confident you'll love the Eternal Mattress, but if you don't you have up to 90 nights to let us know. We recommend trying your mattress for at least 25 nights for your body to adjust to the feel of this new sleep experience.

After your order has been processed, the Eternal Mattress will arrive on your doorstep within 5-7 business days when you select standard shipping at checkout.

Nope! Our mattress is comprised of 4 layers of premium foam.

The fabric that covers the top of the mattress is a designer cotton soft fabric specifically made for easy care. With a fashionable designed diamond pattern, your mattress will look good even without the sheets on.

Nope! That's on us. If you don't fall in love with our mattress, please contact us and we'll work with you to arrange a free pickup and refund you in full.

We invite you to dream on the Eternal Mattress from the comfort of your own home for 90 nights from the day your shipment arrives. This is our risk-free 90-night trial and if you decide the mattress just isn't for you, we'll arrange for a free pick-up from your home and donate it to a local charity.
How It's Made
After years of research, working with mattress pioneers and studying sleep behaviors, the Eternal Mattress is designed to give you incomparable comfort and support for your best night's sleep. Our uniquely designed layers of premium memory foam deliver contouring pressure relief, motion control and optimal breathability.
From the inside out, each layer was intentionally selected and crafted to serve different purposes and solve various problems. Our premium 4lb. density foam core is paired the highest quality, open cell technology supportive layers, and topped with a patented, cocooning foam designed for superior motion control and incredible softness that makes if feel like you're sleeping on a cloud. Constructed with all types of sleepers in mind, the Eternal Mattress is soft and comfortable while still being supportive and firm.
Founder's Note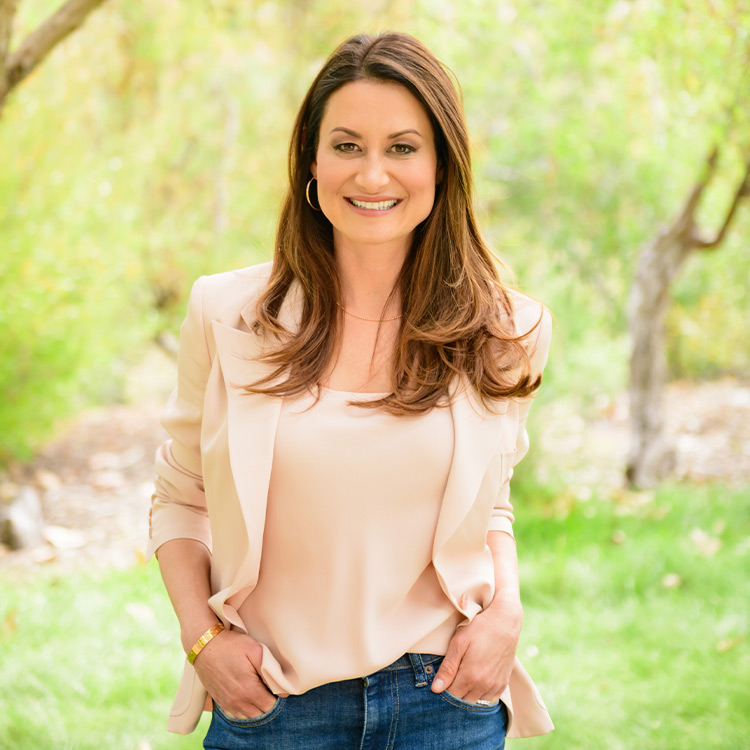 Through all my years of doing interior design and developing sleep systems for my clients along the way, I've always been asked - What's the perfect mattress? After realizing I didn't really have an answer that suited all types of sleepers, I set out to test every single brand on the market and discover what is the perfect mattress. Unsatisfied with the available options, I made it my mission to create the highest quality product that works in your budget. I had to figure out the right combination of foams and layers and didn't even consider cost. I told the factory to show me the most premium foam and the most premium layers. After two years of designing and personally testing each and every prototype, I am thrilled to introduce the Eternal Mattress.
The mattress is the foundation of the sleep experience and I wanted to make sure you had the absolute best. Nothing feels more like home than your bed. It's where you unwind. Curl up. Have life moments…And I can only hope you'll love this mattress as much as I do.
Jennifer Adams, Founder and CEO