Lux King Linen Sheet Set
The 4 Piece Lux Collection King Linen Sheet Set is made from our most premium line of performance fabric. These King Linen sheets are extremely soft and will have you sleeping in incomparably comfort.
Read More
Our most premium, luxurious performance fabric that takes softness and comfort to a whole new level. Designed to inspire your deepest most comfortable sleep on the softest sheets available, leaving you rejuvenated for your best life
Features & benefits:
Made of our most luxurious performance fabric
Petal-like feel that re-defines the meaning of soft
Has a continuous elastic hem and fits mattresses up to 16"(40.64 cm) deep
5-Star Hotel Quality
Lux collection sheet sets are Oeko-tex Certified
Our Lux Collection fabric maintains it's indulgent softness wash after wash.

WASHING
Always wash your Lux Collection bedding before first use
Always wash your Lux Collection sheet sets separately from other clothing
Do not use bleach on your Lux Collection performance fabric
Wash with warm water on normal cycle
DRYING
Tumble dry your Lux Collection sheet sets and remove promptly
Dry on medium-hot temperature
IRONING
The Lux Collection performance fabric does not require ironing
| | Fitted Sheet (W x L x D) | Flat Sheet (W x L) | Pillowcases (W x L) |
| --- | --- | --- | --- |
| Adjustable King | Two 39" X 80" X 16" (99.06 cm X 203.20 cm X 40.64 cm) | 108" X 108" (274.32 cm X 274.32 cm) | 20.5" X 37" (52.07 cm X 93.98 cm) |
| Cal King | 72" X 84" X 16" (182.88 cm X 213.36 cm X 40.64 cm) | 108" X 108" (274.32 cm X 274.32 cm) | 20.5" X 37" (52.07 cm X 93.98 cm) |
| King | 76" X 80" X 16" (193.04 cm X 203.20 cm X 40.64 cm) | 112" X 108" (284.48 cm X 274.32 cm) | 20.5" X 37" (52.07 cm X 93.98 cm) |
| Queen | 60" X 80" X 16" (152.40 cm X 203.20 cm X 40.64 cm) | 96" X 108" (243.84 cm X 274.32 cm) | 20.5" X 31" (52.07 cm X 78.74 cm) |
| Full | 54" X 75" X 16" (137.16 cm X 190.50 cm X 40.64 cm) | 82" X 97" (208.28 cm X 246.38 cm) | 20.5" X 31" (52.07 cm X 78.74 cm) |
| Twin XL | 39" X 80" X 16" (99.06 cm X 203.20 cm X 40.64 cm) | 67" X 102" (170.18 cm X 259.08 cm) | 20.5" X 27" (52.07 cm X 68.58 cm) |
| Twin | 39" X 75" X 16" (99.06 cm X 190.50 cm X 40.64 cm) | 67" X 97" (170.18 cm X 246.38 cm) | 20.5" X 27" (52.07 cm X 68.58 cm) |
Microfiber is a performance fabric that is expertly woven for luxury, softness and easy care. It can be made of wood pulp, nylon or polyester. Jennifer Adams microfiber products are 100% Polyester Microfiber.

Jennifer Adams® bedding is milled to a much higher quality and standard. It is softer than anything else on the market, wrinkle resistant (no ironing required), easily cared for, and more durable than less expensive brands. As a designer brand, our bedding is also more luxurious and with more attention spent on the details.

Unlike cotton, microfiber does not have a thread count. It is measured by GSM ( Grams per Square Meter). It measures the weight of the fabric and indicates its thickness. Our Microfiber collections start with our Loft Collection at 100+GSM (comparable to 600TC Cotton). Our Eternal Collection is measured at 120GSM (equivalent to 800TC Cotton) and our LUX Collection is 126 GSM (equivalent to 800+TC). Most other Microfiber bedding products measure only 40GSM to 90GSM and have less strands per inch. Our product has over 50K strands per inch.

While every sleeper is different, our sheets are not known to "sleep hot." They have been woven specifically for performance and breathability.

Yes. Our fabric and other man-made performance fabrics are woven in such a way to allow air to move freely through it.

The technology for manufacturing polyester has changed drastically over the years. Polyester Microfiber is a performance fabric that is likely found in all or most of your athletic apparel. It's a fabric that is designed to give you maximum comfort and flexibility.

Our sheets are much softer, more durable and are purposefully manufactured at a higher quality to improve your sleep experience.

Our sheets, like any other fabric, will wear over time, however, we have found the life of our bedding to be the same, if not, longer, than any bedding on the market.

You might notice excess lint in the dryer vent after the first few washes. That is normal and to be expected. Since the fabric is brushed as part of the fabrication process, some of that excess fabric or lint may stick around during the first couple washes and can be confused with pilling. It is critical to ALWAYS wash bedding before it is used and to NEVER wash the bedding with other items. Many times, the fiber from towels washed with bedding transfer over to the sheets and can be mistaken for pilling. Even the most durable fabrics can pill if a more abrasive texture, such as excessively rough skin is continually in contact with the fabric.

Our bedding is ridiculously soft, wrinkle resistant, easy care, and affordable for your entire family.
Founder's Note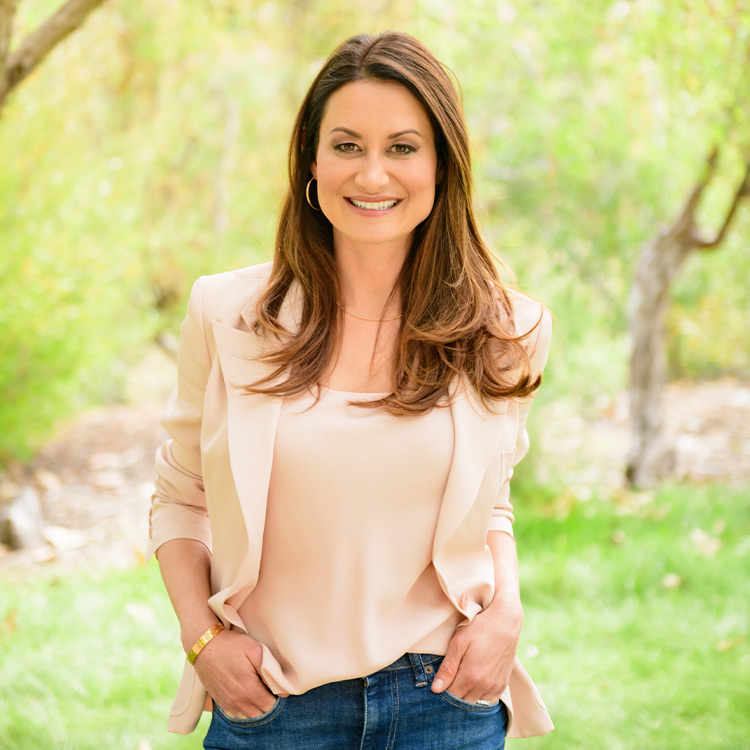 I am committed to developing the finest bedding products, because I believe that what you sleep on matters. It is the foundation for the best sleep of your life. When it comes to premium sheet sets, the Lux Collection is unparalleled.
The Lux Collection was inspired by my best-selling Eternal Collection, taking softness to new heights with its finely woven, petal-like texture that feels exquisite to the skin. The collection's curated color palette is elegant yet relaxed and modern—each color capturing a clean, timeless look and feel that easily complements any bedroom and personal style.
Lux is responsibly manufactured with state-of-the-art weaving technology and exceptional craftsmanship. We use the finest threads, tailored hems and stitching, extra-deep pockets, and all the finishing touches—making the collection superior in quality, while durable, easy to care for, and safe for sensitive skin.
When it comes to redefining soft, the Lux Collection promises you a decadent sleep experience every night.
Jennifer Adams, Founder and CEO